You are here: Home > PRODUCTS > Condensing Unit >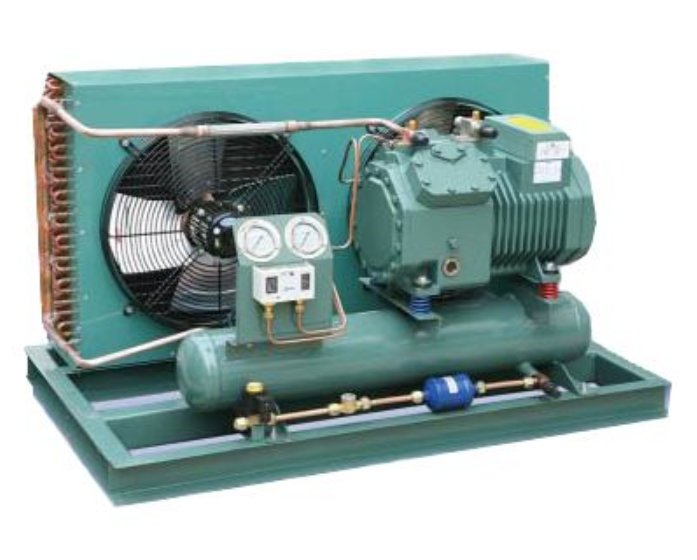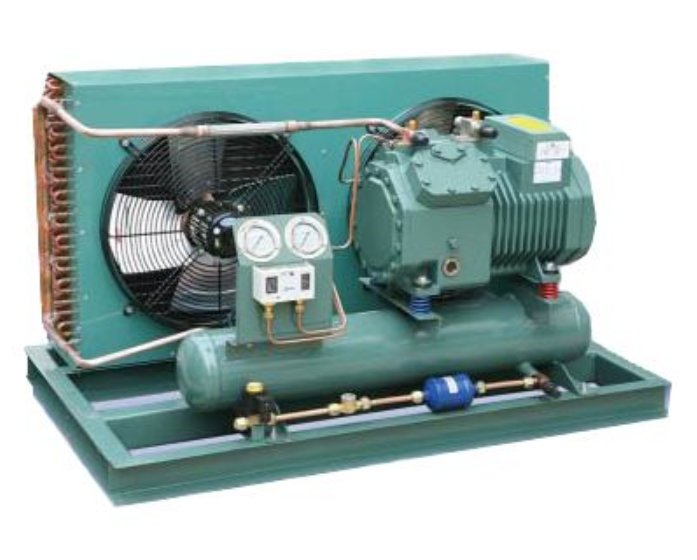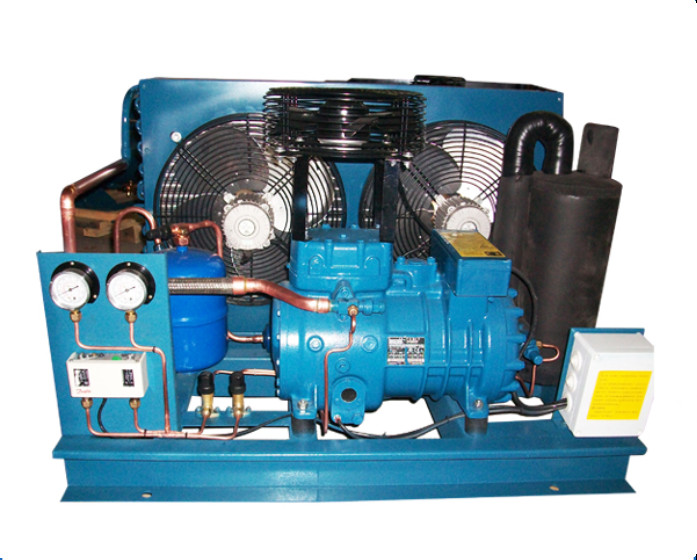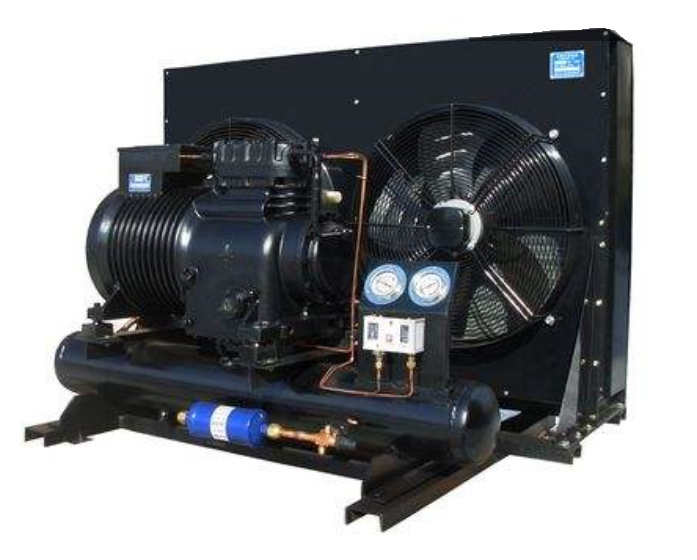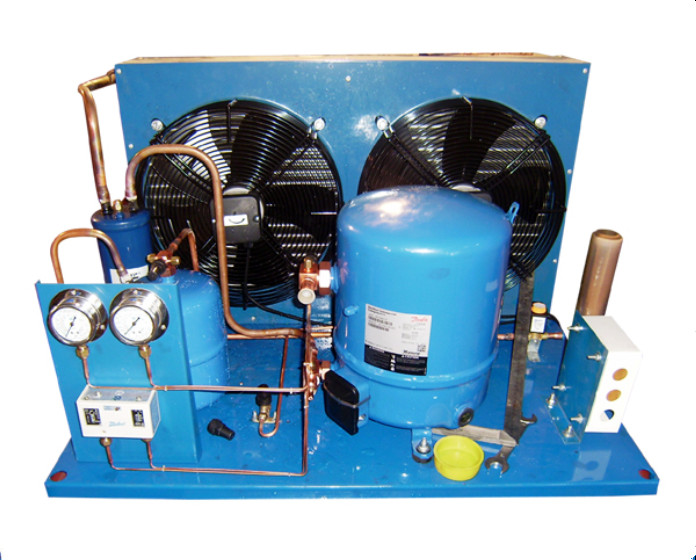 Air-cooled Condensing Unit For Freezer(2HP - 15HP)
Type: Air-cooled Condensing Unit For Freezer(2HP - 15HP)
Description:Air-cooled Condensing Unit for Freezer with -18C from 2HP to 15HP.

1.Compressor is Bitzer or Copeland or Frascold or Maneurop Piston Compressor Middle and Low temperature.
2.Condensing Unit include: Liquid Receiver and dry filter,Oil separator,gas-liquid separator,liquid sight glass,solenoid valve,H/L pressure gauge and H/L pressure control and external rotor low noisy fan.
3.Temperature range: 0C to -18C/-18C to -25C/ -25C to -35C for frozen meat and fish.
4.Blast freezer is also avaliable for -35C/Meat center temperature is -15C.
5.Refrigerant: R404A
6.Voltage:380V/3/50HZ.
7.Open type condensing unit.
8.Low noisy fan.
9.Bigger condenser.
10.Export standard wooden case for pacakge.



Air-cooled Condensing Unit For Freezer (-18C )and Blast Freezer(-35C)
Copeland & Bitzer Semi Hermetic Compressor Air-cooled Condensing Unit for Cold Room Freezer with Low Temperature 0C (2HP - 15HP)

1. Copeland & Bitzer compressor is very reliable. It can work continuously for a very long time;

2. Beautiful and durable appearance design, anti-collision and rain proof;

3. Small space occupying, convenient for packing and transportation;

4. Easy installation; floor stand or wall hung;
5. Efficient and powerful fan which has big blast volume and low power consumption;

6. Efficient heat transfer and ultra quiet design, easy operation.

7.Condensig Unit includes liquid tank,dry filter,danfoss solenoid valve,liquid sight glass,H/L pressure gauge and pressure control. External rotor low noisy fan.
8.Refrigerant: R404A/R134a/R507/R22

9.Voltage: 380V/3/50HZ.220V/1/50HZ.460V/3/60HZ. 220V/3/60HZ

​10.Evaporating Temperature Range:-5C To -35C.

​11.Full protectors for air cooled condensing unit system.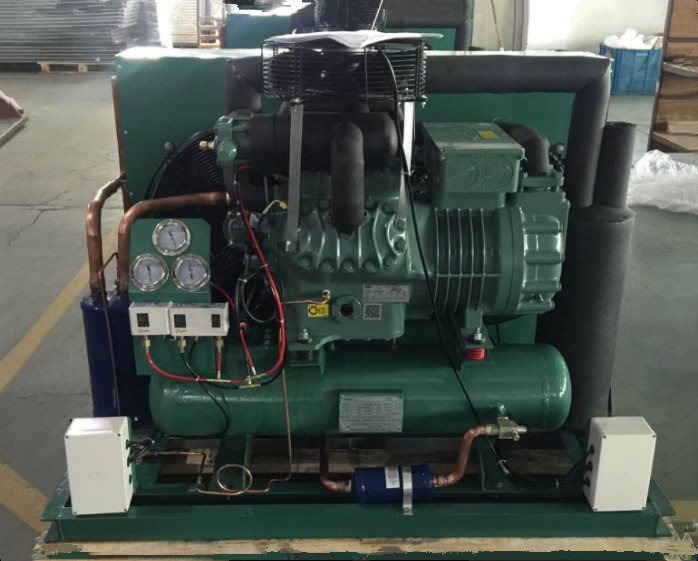 Products Details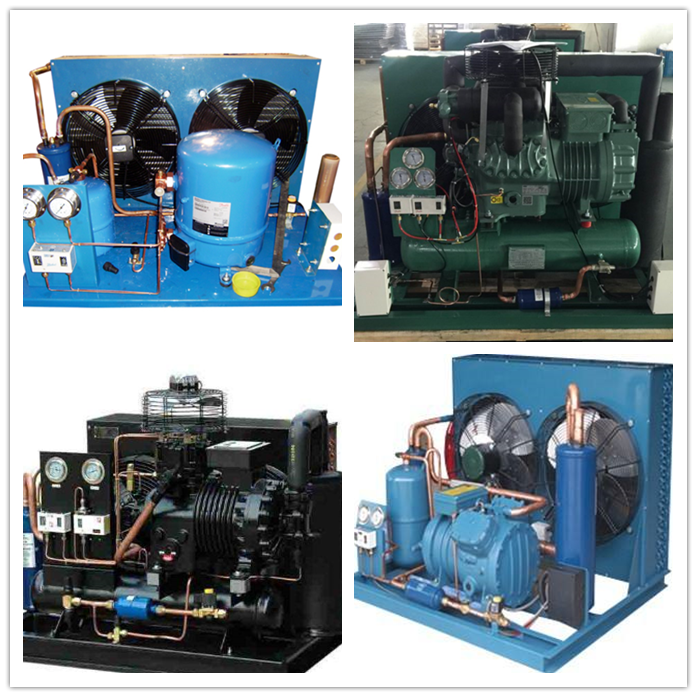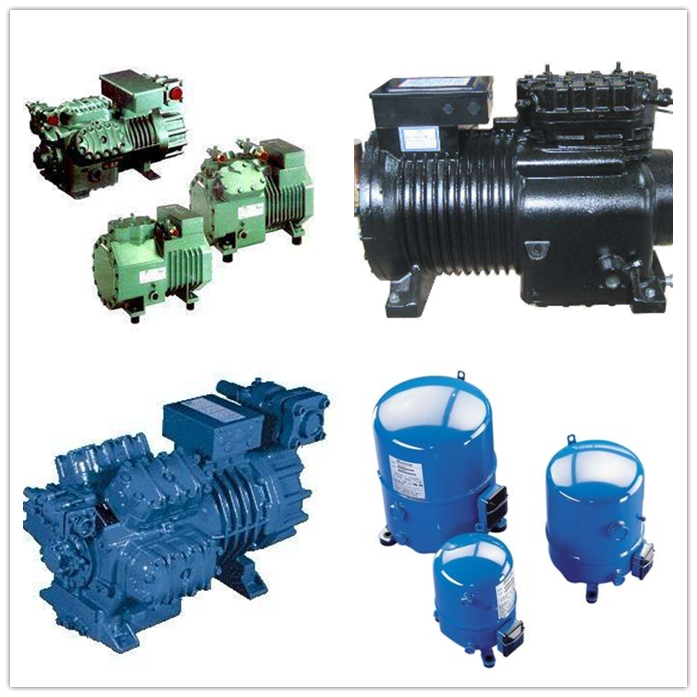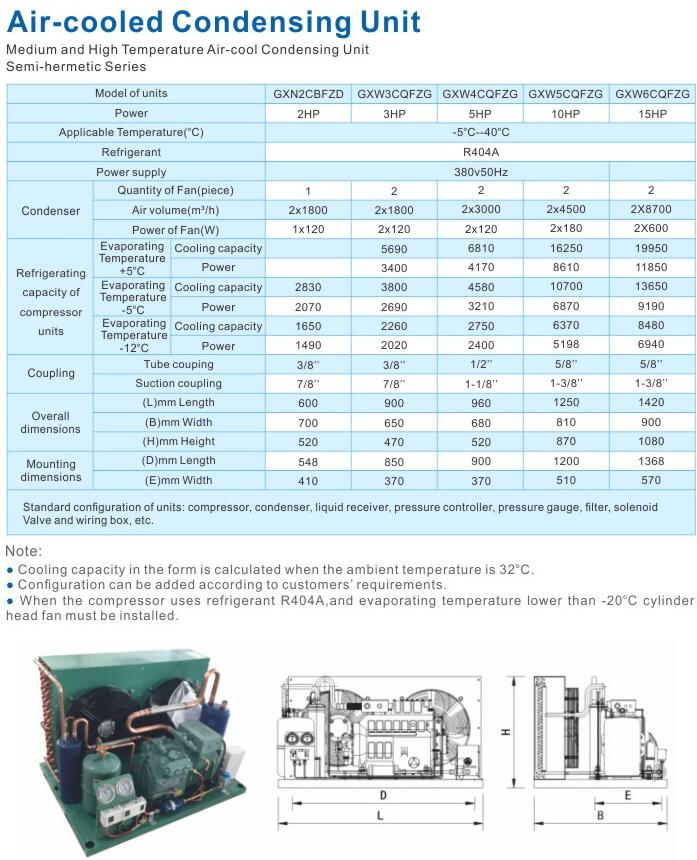 CONFIGURATION:
1. Plus classical housing with round edge:1.0mm or 1.2mm galvanized case
2. Copeland scroll compressor,single or three phase
3. Condenser with blue hydrophilic aluminum fins
4. Axial condenser fan motor
5. ABB or Schneider (main isolator switch,contactor,overload protector,time relay)
6. Phase sequence protection device for 3 phase units
7. Danfoss dual pressure switch,Danfoss liquid sight glass,Danfoss filter drier
8. Liquid receiver with castel pressure gauge
9. Low pressure and high pressure gauge
10. Liquid cut-off valve and suction cut-off valve
11. Fault indicator light
12. Fan speed controller,acoustic lining,compressor jacket.

Our Service:

1.Free repair within 1 year of guarantee on the condition of operate the machine in the right way.
2. Our factory provide machine testing when customer come to our factory to see this machine.
3.We provide detail machine technical specification, electric diagram, installation book, operating manual, drawings
4.We can provide engineers to customer's factory to help installation and training workers if customer required.
5.We offer OEM
FAQ:
How about the quality of your product?
· Our products manufactured strictly according to national and international standard.
· We have CE, ISO certification.
· We take a test on every product before delivery.
· How about the price of this product?
· We can give the lowest price than market one.
· We do quotation as soon as possible for any customer.
· Discount can be given according to quantity.
· What is the MOQ?
· 1 set.
· Production Time?
· 2 to 3 weeks.
· What is the payment?
· 30% deposit,70% balance paid before shipment.
· What is the package?
· Export standard wooden box.
· If you can be customized?
· We can make products according to customer's requirements.
· What is the voltage?
· 380V 50hz 3 phase or any other voltage according to client's requirement.
· How many sets in 20ft & 40HQ container load?
· About 40 sets in 20ft container & 90 sets in 40ft container.

Customer Provide Information Before Quotation?

· What is the cold room Volume & Temperature?
· For example: 100CBM/-18C. We will offer one set 10HP Bitzer Condensing Unit.

· How many horse power & what temperature for cold room?
· For example:10HP with -10C.

· Do you Danfoss Pressure control & Solenoid valve?
· Standard Machine assemble China brand Pressure Control & solenoid valve.

· Inform us Refrigerant & Volage?


Contact Us:

www.chinatechco.com
E-mail: info@chinatechco.com
Whats App:0086 15952606481
Tel:0086 1595606481
Skype: alanrefrigeration
Wechat:15952606481
QQ:304396902