You are here: Home > PRODUCTS > Ice Machine >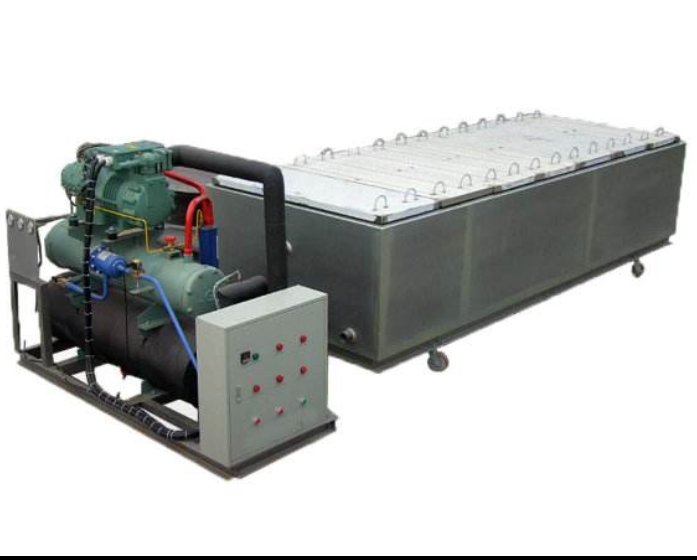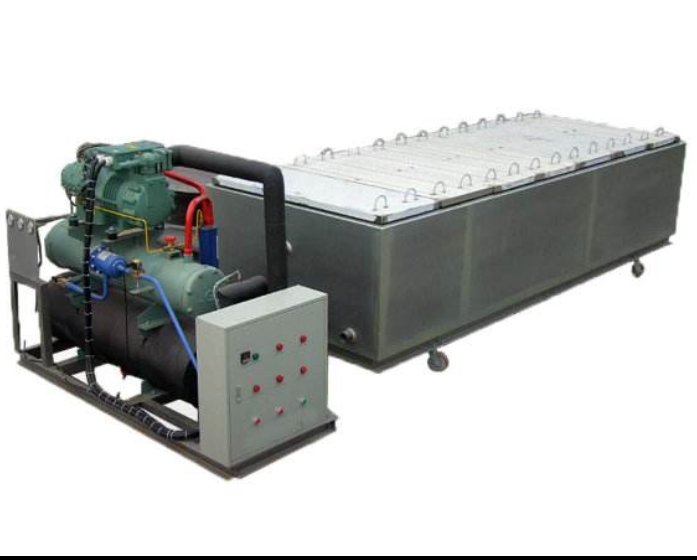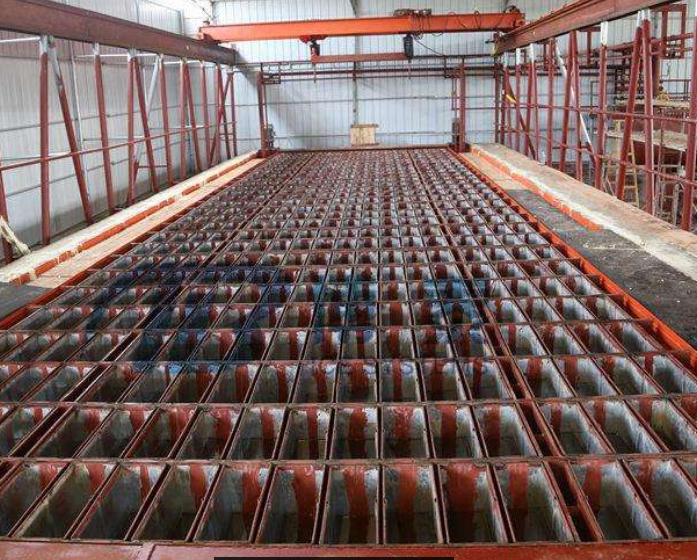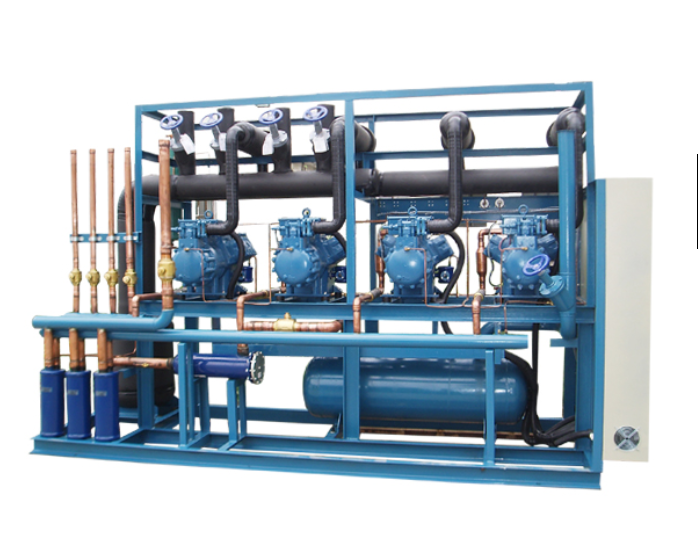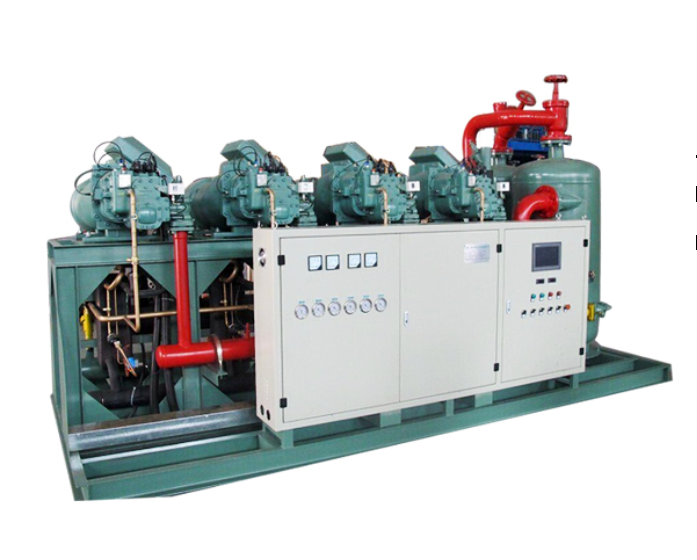 Block Ice Manchine
Type: Block Ice Machine
Description:Automatic Blcok Ice Machine from 1.5tons to 100tons per day.

Compressor: Bitzer or Frascold or Hanbell screw compressor.

Water-cooled or Air-cooled water chiller for block ice machine.unit includes compressor,condenser,oil separator,gas-liquid separator,suction filter,dry filter,liquid sight glass,solenoid valve,H/L pressure gauge,pressure control,wiring control box,evaporator and expansion valve etc.

◆ Refrigerant: R22/R404A
◆ Supply Power: 380V~420V, 50Hz/60Hz, 3P; 220V~240V, 60Hz, 3P; 440V~480V, 60Hz, 3P;
◆ Working Conditions: Input Water Temp: 21℃; Evaporating Temp:- 15℃; Condensing Temp: 40℃;
(Notice: the actual ice production will be changed with input water temp and ambient tem


Block Ice Machine

1. Daily production capacity: The output of our ice block maker is from 1ton per day to 100tons per day. But if export to abroad, we suggest make several units to reach capacity for direct technology block ice machine due to the limitation of transportation. Max. capacity for direct cooling block ice machine is 30MT/DAY.

2. Weight of ice block: The weight of the smallest block ice is 5kg and this size is at most for daily capacity 5tons, that's because if we make a more than 5tons daily production ice block machine, the cost will increase and evaporator too big not easy for shipment.

3. Ice freezing time: For 5kg, 10kg, 15kg, the ice freezing time is 5.5 hours. For 20kg, 25kg, the ice freezing time is 7.5hours, For 50kg, the ice freezing time will be 8hours to 12hours.

Block Ice Machine Technical Parameter:
1.The evaporator adopts special aluminium alloy plate which is more durable and reaches food hygiene requirements
2. Ice thawing and ice doffing are fully automatic. No manual work is needed and the process is time-saving thus more efficient.
3. The ice is doffed by batch and the whole ice-doffing process only takes 25 minutes.
4. The whole batch of ice blocks can be moved by forklift. Quick and convenient.
5. Module design makes the ice maker easy to transport, move and install.
6. Every direct refrigeration block ice machine can be designed and produced according to your specific requirements.
7. The direct refrigeration block ice maker machine can be installed in 20ft or 40ft brand new container with other relevant equipments.
8. Bitzer refrigeration system to guarantee performance;
9. Good heat isulation for water tank;
10. Focusun block ice machine is Good appearance,easy opeartion and maintenance.
11. Machine can be made into containerized model
12.Compressor: Bitzer or Frascold or Hanbell screw compressor.
13.Water-cooled or Air-cooled water chiller for block ice machine.unit includes compressor,condenser,oil separator,gas-liquid separator,suction filter,dry filter,liquid sight glass,solenoid valve,H/L pressure gauge,pressure control,wiring control box,evaporator and expansion valve etc.

◆ Refrigerant: R22/R404A
◆ Supply Power: 380V~420V, 50Hz/60Hz, 3P; 220V~240V, 60Hz, 3P; 440V~480V, 60Hz, 3P;
◆ Working Conditions: Input Water Temp: 21℃; Evaporating Temp:- 15℃; Condensing Temp: 40℃;
(Notice: the actual ice production will be changed with input water temp and ambient temperature.

Model

Capacity

Refrigerant

Electricity consumption

Installment power

Operating weight

Dimension

--

Ton/D

--

Kw

Kw

Kg

mm

FIB-05D

0.5

R22/R404A

2.055

2.5

560

1500×800×1800

FIB-10D

1.0

R22/R404A

4.850

6.0

960

1800×1200×2000

FIB-15D

1.5

R22/R404A

6.940

8.5

1260

2800×1200×2000

FIB-20D

2.0

R22/R404A

8.160

10.0

1460

2800×1400×2000

FIB-25D

2.5

R22/R404A

9.510

12.0

1660

3200×1400×2000

FIB-30D

3.0

R22/R404A

11.520

14.0

2180

3600×1400×2200

FIB-35D

3.5

R22/R404A

14.850

18.0

2100

3600×1650×2000

FIB-50D

5.0

R22/R404A

20.900

25.0

Unit:960

L1400×W1000×H1250

Evaporator:2860

L4800×W1000×H2250

Cooling tower:670

1380×H2170

FIB-100D

10.0

R22/R404A

33.980

50.0

Unit:1680

L1800×W1000×H1450

Evaporator:2860×2

L4800×W1000×H2250

Cooling tower:670

2000×H2410

FIB-150D

15.0

R22/R404A

59.150

75.0

Unit:2160

L2000×W1200×H1600

Evaporator:2860×3

L4800×W1000×H2250

Cooling tower:1120

2175×H2565

FIB-200D

20.0

R22/R404A

85.550

105.0

Unit:2896

L2400×W1600×H1800

Evaporator:2860×4

L4800×W1000×H2250

Cooling tower:1300

2650×H2645

FIB-250D

25.0

R22/R404A

94.050

120.0

Unit:3260

L3200×W1800×H2200

Evaporator:2860×5

L4800×W1000×H2250

Cooling tower:1630

3050×H2780

FIB-300D

30.0

R22/R404A

113.550

150.0

Unit:3500

L3000×W2000×H2200

Evaporator:2860×6

L4800×W1000×H2250

Cooling tower:2730

3300×H2785

Standard condition: Dry ball temperature is 33 ℃ and water inlet temperature is 20℃.

Products Details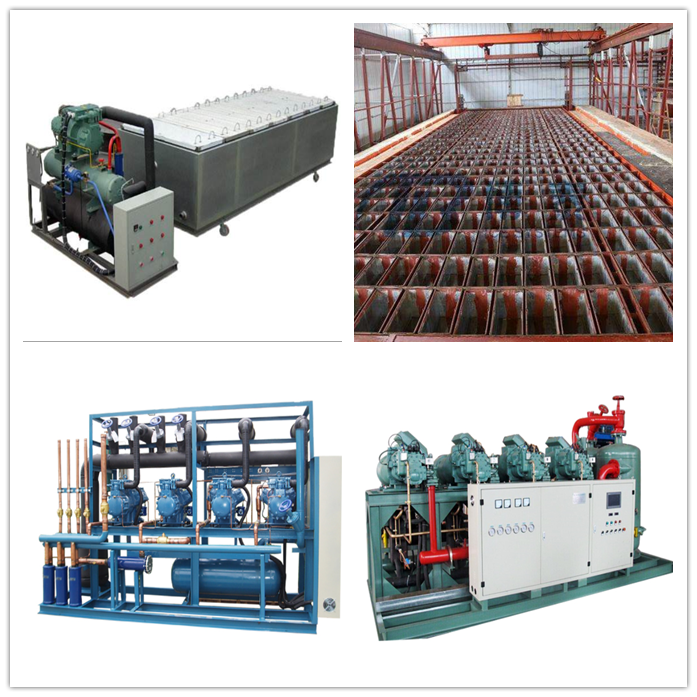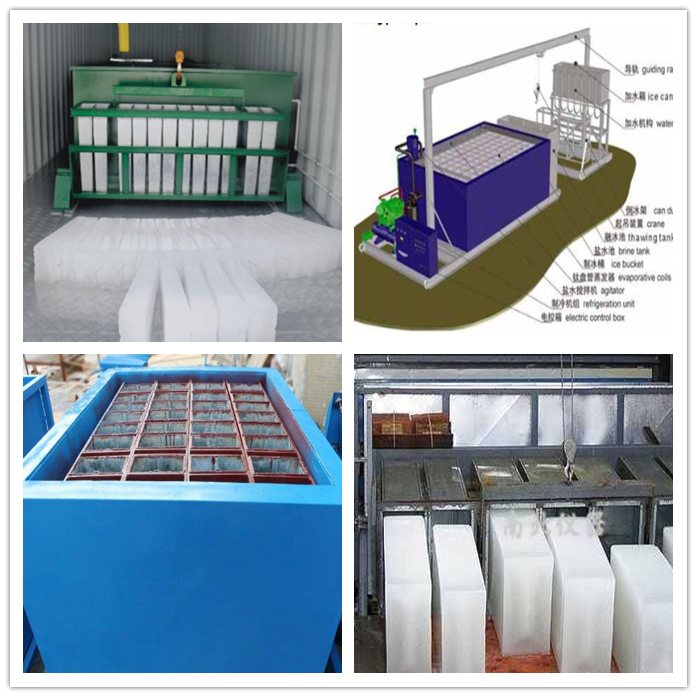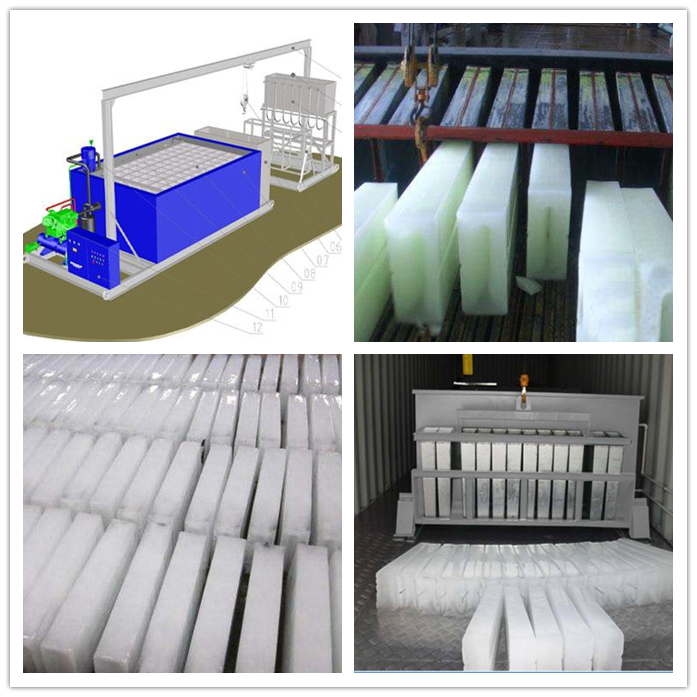 Our Service:
1.Free repair within 1 year of guarantee on the condition of operate the machine in the right way.
2. Our factory provide machine testing when customer come to our factory to see this machine.
3.We provide detail machine technical specification, electric diagram, installation book, operating manual, drawings
4.We can provide engineers to customer's factory to help installation and training workers if customer required.
5.We offer OEM
FAQ:
How about the quality of your product?
· Our products manufactured strictly according to national and international standard.
· We have CE, ISO certification.
· We take a test on every product before delivery.
· How about the price of this product?
· We can give the lowest price than market one.
· We do quotation as soon as possible for any customer.
· Discount can be given according to quantity.
· What is the MOQ?
· 1 set.
· Production Time?
· 2 to 3 weeks.
· What is the payment?
· 30% deposit,70% balance paid before shipment.
· What is the package?
· Export standard wooden box.
· If you can be customized?
· We can make products according to customer's requirements.
· What is the voltage?
· 380V 50hz 3 phase or any other voltage according to client's requirement.
· How many sets in 20ft & 40HQ container load?
· About 40 sets in 20ft container & 90 sets in 40ft container.

Customer Provide Information Before Quotation?

· How many tons of block ice in 24 hours?
· 1Tons to 1000 Tons.

· What is size of each block ice?
· Any size ice block.

· How many horse power for one ton ice?
· 5HP Compressor for one Ton ice Block.
· Do you want screw compressor or piston compressor?
· 3HP to 30HP.we recomend piston compressor.
· 30HP to 150HP.we recomend screw compressor.
· Do you Danfoss Pressure control & Solenoid valve?
· Standard Machine assemble China brand Pressure Control & solenoid valve.

· Inform us Refrigerant & Volage?


Contact Us:

www.chinatechco.com
E-mail: info@chinatechco.com
Whats App:0086 15952606481
Tel:0086 1595606481
Skype: alanrefrigeration
Wechat:15952606481
QQ:304396902